Warbases Paint Rack
I was unable to attend Salute for a number of reasons, so I eagerly awaited the video updates from those people I know who did get there this year. My good friend Frazer put up his Salute Reflections (https://youtu.be/pT3iXFUBZX8) and in it I spied some paint racks he'd aquired. I asked him who made them and he said Warbases (http://war-bases.co.uk/).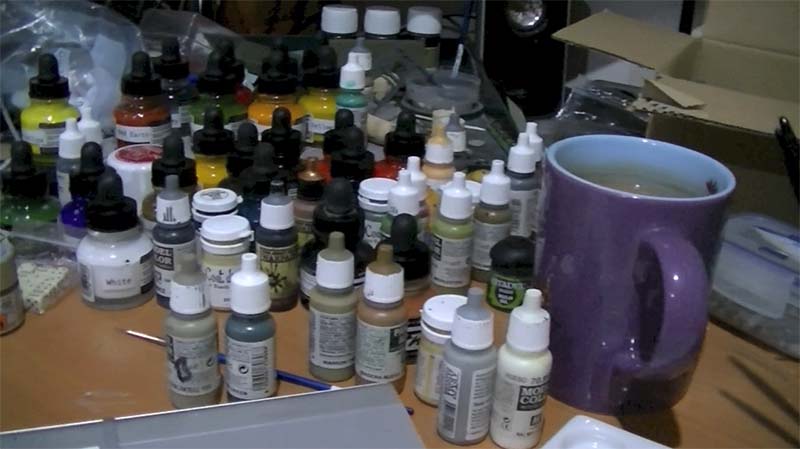 Now, I use Warbases a lot, but what I had never really done is look around at their Painting Accessories, so I was a bit annoyed with myself for not doing so sooner. As soon as I had enough "pocket money" saved up I went and bought one of these paint racks (http://war-bases.co.uk/ACCESSORIES/PAINT-ACCESS?product_id=549) for myself.
Warbases are really good as online retailers go, I ordered the item on Wednesday evening and it was in my hands on Saturday morning. You can't grumble at that, especially as they only offer standard shipping. The video below shows how easy these things are to put together, they will hold up to 45 paints per rack (of the Vallejo dropper pot variety) so hopefully I can get a few more of these racks and free up space on my shelves for putting projects on, rather than have ing them strewn all over the bench.
I am more than quite pleased with the product. For £7.00 plus shipping, it is very good value for money, easy to put together and sturdy enough for use when glued. Warbases offer a custom service too, so I would assume that if you so desired, they'd make a custom sized version if you requested one. I have asked in the past for unassembeled products, such as the casulatly markers, and they happily oblige.
I now need to find a useful, space saving way of storing my Coat d'arms and Foundry Paints ...